The key to Snapology's success is finding the right people to bring our programs into new communities. Our education franchise is not always a great fit for everyone, which is why we use our Discovery Process to help us determine if prospective owners are a good fit for our company – and for the applicants to decide if we are a good fit for them. One such example is Mike Robinson, franchise owner of Snapology of Evergreen Park on the south side of Chicago. Below, in his own words, Robinson shares his experiences and explains the "why" behind his decision to franchise with Snapology.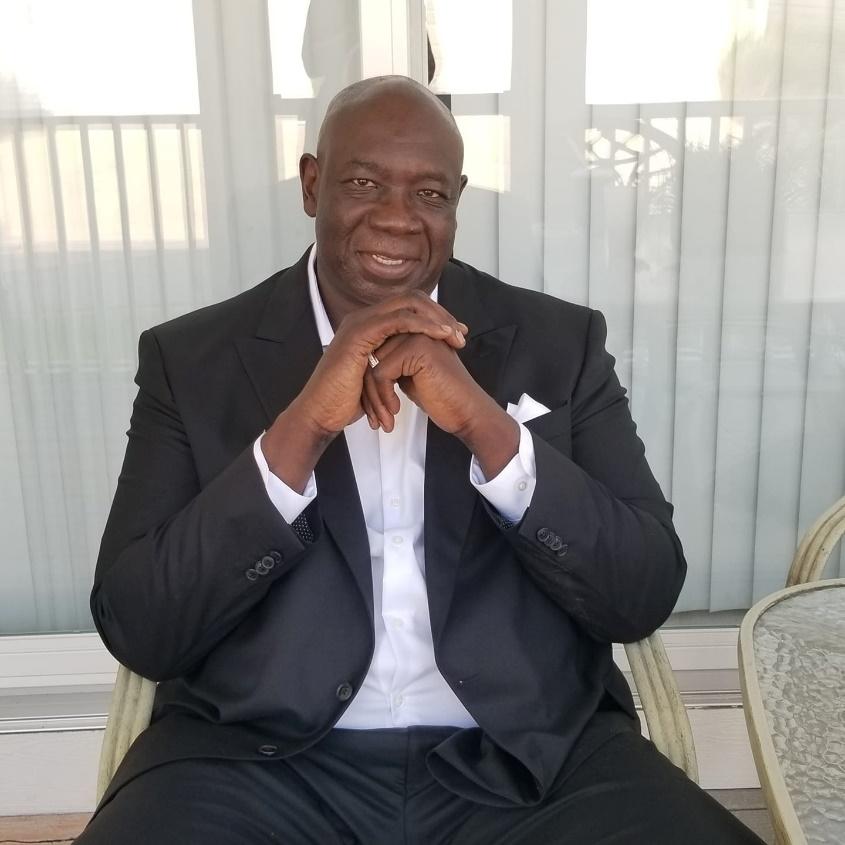 Background
"I was born and raised in Chicago and went to school in Michigan. After my studies, I had the opportunity to play professional basketball in both Europe and South America, which I did for a few seasons. As far as my career itself, I went into financial planning and sales with Edward Jones. I was a hotshot broker, but all along, I just didn't feel like it was much of an inspiring career choice. Throughout this time, I had been working with kids at several basketball camps and programs, which was still my passion. Then, early in 2020, Covid hit, and everything was suddenly shut down. I had no idea what to do next. It took months of prayer and reflection on my situation to realize that whatever it was I was going to do, I wanted to continue having the opportunity to work with kids."
On Choosing an Entrepreneurial Future
"My catalyst for exploring an entrepreneurial future began during the pandemic. So, I started researching business opportunities. Franchising really appealed to me because I really didn't want to start all over again with something from scratch. There were so many choices! I narrowed down my search to franchise opportunities where I'd have the opportunity to continue working with kids. Soon, I stumbled upon Snapology. What really got me was the affordability of the opportunity – under $50K. It checked all the boxes I was looking for at the time."
What Attracted You to the Snapology Opportunity?
"Right off the bat, I noticed something when I browsed through all the Snapology-related photos and videos. The kids who were participating were simply mesmerized. And I knew that look from my coaching and mentoring experience. Snapology commanded their attention, and it was very noticeable. At the time, however, I knew nothing about STEM and the educational-related aspect of the business. But I could see that these children were learning, having fun, and extremely engaged. I brought my wife into the discussion and together we looked at dozens of Snapology videos on YouTube. One video that stuck with me featured a couple in New York that owned a Snapology Discovery Center. And they 100% looked the part. They were articulate, knowledgeable, and just really good brand ambassadors from what I could tell. It became very obvious that they weren't operating some rinky dink business – this was a serious opportunity for kids to learn, grow, and play."
Tell Us About Getting Started With Snapology
"We took the plunge, and I sent an email requesting more information from Unleashed Brands. One of the franchise development officers got in touch right away and we spoke all about the Snapology opportunity. He took me through the entire process, but never made me feel pressured to make a decision or anything. It was just very informative. He recommended I do another call – this time with the CEO, Laura. That was a surprise – I was already speaking with the CEO herself! When we connected, Laura knew all about my background in working with kids and made a very convincing case that I was a good target for owning a Snapology franchise of my own. This time around, instead of coaching basketball, I'd be teaching kids the wonders of the STEM program. We got things rolling and had our grand opening in May 2021."
Why Do You Think You Were a Fit for Snapology?
"I think I was the perfect fit for Snapology because of my background working with kids. Had I not had that experience, I doubt I'd be where I am today. One thing I understand is parents and their relationship to their children. I had plenty of experience. I knew what they valued when it comes to interest levels, price, and information – I've had thousands of these conversations before. Snapology was the only franchise opportunity I looked at and felt like it all clicked."
What has This Business Opportunity Afforded You That You Wouldn't Have Had Otherwise?
"Well, the income is very nice. But what's most important to me is how rewarding it is to be a Snapology owner and bring all of this wonder to kids. I get such satisfaction and joy from helping kids, watching them learn and grow. Many of the children we work with come from very underprivileged communities, which is an added benefit in the rewards category. These programs are literally enriching their lives, giving them opportunities they may not otherwise have had. And that's something I know a little bit about because that was my own story, too. I was raised very similarly. You know, when I was a broker, the reward was simply financial in nature, not emotional. But with Snapology, it's both financially and emotionally rewarding. A real win-win. It's meaningful, and that's something you can't assign a dollar value."
What Does the Future Hold for You?
"The amount of training and support we get from Unleashed Brands is unmatched. And it inspired us to expand our business ownership by adding another brand to our roster – Class 101. We signed our agreements in April 2023 and went through training in May. Our help, coaching, and mentoring of kids will now go well past their early years into college preparation. We made the decision during the recent national conference for Unleashed Brands. Knowing what we know, we trusted them that Class 101 would be a great opportunity as well. And already being in the family has made the addition and transition that much easier. Someone remarked that we're now MUMBOs, which had to be explained. We're multi-unit, multi-brand owners! We're just settling in, and we'll see how it goes. But without Snapology, there never would have been a Class 101. We're excited about the future."