Franchise opportunities that focus on children, kids franchises, whether it's educating them, entertaining them, or both, are quite popular.
What's more, franchisees-the people who buy franchises in this space, have the potential to change the world. What does that mean? More on that later.
In any event, one of the reasons kids franchises are so popular has to do with the high number of two-income households. In a nutshell, if you and your spouse are both working, there's not a lot of time to plan quality activities (outside of your home) for your kids. But there's another reason. And it's a biggie.
The World is Changing at Lightning Speed
Our world is changing so fast, it's hard to keep up with everything. As a result, it's fair to say that the world of tomorrow is going to look a lot different than today's world. Here are a few things to ponder:
Will your children's world be dominated by self-driving vehicles?
Work wise, will they go to an office, or will they be working from home?
Will automation displace significantly more workers than it does today?
Are farmers going to become obsolete?
And what about the technology that's being thought up right now (as you're reading this)? How is it going to impact the world your children and grandchildren will be living in?
Kids Franchises: The Future is Now
Today's parents are starting to realize the importance of STEM*, and in the case of Snapology, STEAM.**
*STEM is an acronym for Science, Technology, Engineering, and Math.
Now, it's one thing for me to tell you how important STEM is; it's quite another when it comes from the U.S. Department of Education.
"If we want a nation where our future leaders, neighbors, and workers have the ability to understand and solve some of the complex challenges of today and tomorrow, and to meet the demands of the dynamic and evolving workforce, building students' skills, content knowledge, and fluency in STEM fields is essential." More
**STEAM is an acronym for Science, Technology, Engineering, Art & Math. And those are the things Snapology, the premier kids franchise, specializes in teaching.
If you'd like to help our children prepare for the future...for their future, read on.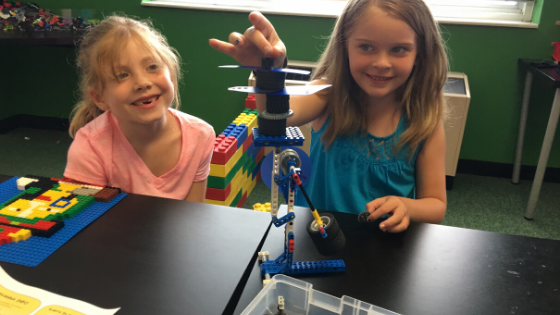 Changing the World
Imagine how good you would feel if you could change the world.
A good example of someone who's changing the world right now is Elon Musk, one of the most forward-thinking people in the world.
Case in point; his automotive brand, Tesla Inc.
The company just produced its 1 millionth fully electric vehicle that emits no tailpipe emissions and consumes no fossil fuels.
In addition, through Space X, Elon Musk is in the process of testing and building large spaceships that will be able to reach Mars in the not too distant future.
There is no question that Elon Musk will go down in history as one of the greatest inventors of our time.
The upshot of all this?
Elon Musk was once a kid.
Or, Mary Barra, who's been the chairman and CEO of the General Motors Company since January 15, 2014.
Not only did Barra change the world by becoming the first female CEO of a major automaker, in 2015 she helped GM achieve record global sales, earnings, and net income.
Furthermore, it's important to note that Barra obtained a Bachelor of Science degree in electrical engineering and was inducted into the engineering honor society Tau Beta Pi. She's an engineer!
Finally, in April 2014, Barra was featured on the cover of Time's "100 Most Influential People in the World."
The Snapology Kids Franchise is Changing the World
The co-founders of Snapology, Laura and Lisa Coe, both with backgrounds in science and math, are on a mission.
Their mission is to provide children with an opportunity to engage in playful learning activities that stimulate creativity and an interest in learning.
Franchisees in over 150 locations offer engaging programs (facilitated through their teachers), for kids in:    
Technology
Science
Math
Engineering
Coding
Art
Getting children involved in STEAM-based activities early on at minimum helps prepare them for the increasingly complex subjects they'll be studying in school.
Lastly, what if you had an opportunity to help the next Mary Barra or Elon Musk reach their potential?
You could change the world.
For more information, and to find out what it's like to be a Snapology franchisee, go here.