Many industries have been affected by the Covid-19 pandemic. For some, operations came to a screeching halt, for others there were opportunities to adapt business models to meet the evolving needs of this new way of life.  Snapology's business model is based on bringing children together for hands-on, play-based S.T.E.A.M. education. When it became apparent that schools would be closing, Snapology found a way to adapt while still retaining the core values of educational enrichment, social development, and fun.
In this series of Franchisee spotlights, we are asking some of our Snapology franchise owners to share their experience of trying to not only survive but thrive during this difficult time. This week we talked to Snapology of Amarillo owner, Bobby Payne. Bobby shared his struggles, successes and even some interesting side projects he has been working on.
How was business going before everything changed?
Prior to the shutdown we were getting into the third quarter of our first year and things were really starting to pop for us.  The month of March was actually on track to easily be our best month.  The exciting thing for us is we had recently added a few new after school programs, to the point where we were approaching a waiting list for the remainder of the year.  In addition to our after school programs, our partnerships with schools for field trips had taken off too.  The biggest thing about the month of March was the number of school day events we had running.  Prior to our spring break, we were so busy I had told my wife, "I need to be able to take a breath".  I was looking forward to a few days off as I was running a lot of our programs during the day because of the availability of my staff.  Note to self, I will not make that mistake again.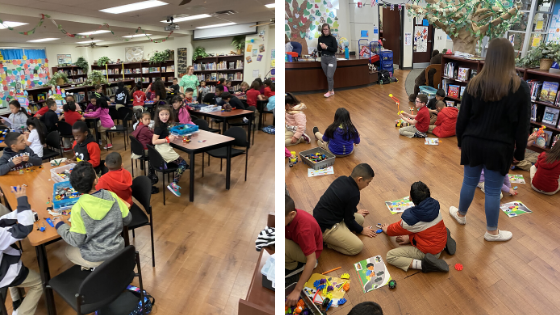 What were your first thoughts when schools began to shut down?
I think initially for me I was in a little bit of a state of shock.  I had a feeling as I saw things coming down that it was going to happen but hitting that point where schools were actually shut down is another thing.  The first thoughts are, how are we going to make this work?  We had so many things scheduled and were on such an upward trajectory I was having a lot of thoughts around recovering from losses of being able to run those programs. In a year's time, I had moved away from a job working as a school administrator for an awesome community to pursue a personal dream.   I have always had an entrepreneurial spirit and I have a huge passion for STEAM education which evolved into the perfect marriage of purchasing a Snapology franchise to bring to the Amarillo community.  Because of this I initially had some of those doubts and negative thoughts about the timing of my decision.  
How did you adapt your business strategy in the wake of Covid-19?
For us, after dealing with the shock of what was happening to everyone around us as well as our business, we had to take a step back and look at how we can get through this.  As the concerns for Covid-19 turned to families stuck at home in quarantine, we at Snapology embraced the opportunity to provide something fun and meaningful for kids, and this led to Snapology's Online program offerings.  We were excited to be able to offer these to our families that felt comfortable participating and the feedback was very positive.  It gave an opportunity to kids to connect with others while also engaging in meaningful activities.  Beyond the focus of Snapology's Online offerings the other thing we really wanted to do is promote our brand.  We used social media and daily challenges to connect with people and provide some really neat opportunities to have our little builders share their creations with us.  We loved how this better connected us with our community during this difficult time.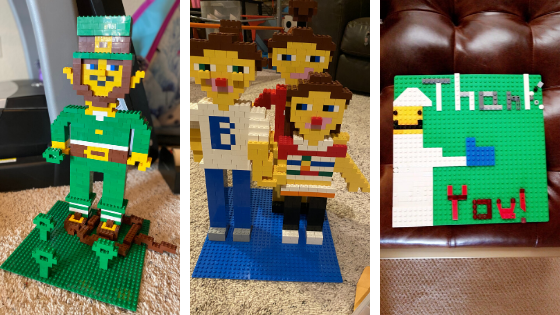 What are the biggest challenges you have faced?
One of the biggest challenges for me, to be real honest, is how things have slowed down as far as day to day work goes.  The reality is there were many days there wasn't a whole lot on my list that needed to be done.  I am used to being busy and being pushed regularly as I've spent my last 11 years in school leadership working on large campuses with many demands.  I am actually used to always having a list of about 5 things that need to be marked off at any given time.  I now reached a point where my list was blank, and blank for a very long time.   Maintaining good mental health as a result of the pandemic was definitely an unexpected challenge.  
The other real challenge is financial security for my small business and what the future is going to look like.  Having committed to leaving a very secure and rewarding position as a public school educator to open my own business has definitely left me with uncertainties regarding our family's financial security as a result of Covid-19 .    
What are some positives that have come out of this situation?
Really one of the biggest things is how we have connected with our community during this time.  As a relatively new business here in Amarillo, I think as a result of the things that evolved from the shutdown we were able to increase awareness around our existence and what we have to offer.
 
How are things going now and what are your plans for summer?
As of right now we are slowly getting back to work after a very long pause.  We actually had our very first in person event this week at our local Maverick Club and it was amazing to be back in a classroom working with kids.  We do have in person summer camps that are available for families beginning the week of June 22 and are hopeful we can use those to provide something enjoyable for kids in our community during their "extended" summer.  There is some anxiety around whether or not our community is ready to move forward and have their kids participate in camps for the summer but we are excited about the possibility of a strong camp season.  
How do you plan to adapt in the fall?
As of right now I think there are a lot of questions to be answered in order to give a thoughtful response to how we will adapt in the fall.  I guess knowing what we know now we want to be really thoughtful about reducing any risks of spreading a virus while participating in a Snapology program.  So with that being said we continue the practice of frequently sanitizing equipment and being thoughtful about how students are engaging with one another.  I think as time goes on and we get more information we just have to be ready to adapt and be creative problem solvers to continue to find ways to provide the amazing programming we have to offer.
As a franchisee, leaning on others in the same situation can be helpful. How have your fellow Snapology owners supported you during this time?
As a franchise owners we have had a number of opportunities to connect with each other through online Zoom meetings facilitated by corporate leadership.  It has been very helpful to know that from a franchise owner of Snapology, I am not the only one going through this.  Our periodic Zoom meetings are great to see and hear from other owners.  The other thing that is really helpful is we have a chat channel that all owners use and being able to, really at any time, connect with someone on there regarding things that impact our business during this time is something I appreciate.   Regularly someone is sharing something positive they experienced or something that might benefit others.
In addition to the collaborative opportunities available from owner to owner I am also very appreciative of our corporate office.  I really feel fortunate to be a part of a brand that is incredibly supportive of their franchise owners.  I love the fact that during this time our corporate office didn't just sit on their hands rather they tirelessly worked to pivot in order to maintain brand value for all it's owners.  This pandemic has further cemented the thought that I made the right decision when purchasing an education enrichment franchise that aligns with my passion and vision.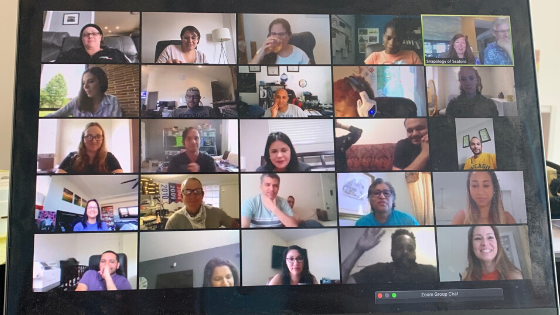 Is there anything else you would like to share?
Because of the extra time we have had during Covid-19 I have experienced a few new things.  As I shared before I am not very good at not having my brain challenged for extended periods of time.
A few of the fun things I've done:
Created a robot to solve a Rubik's Cube
Built my own bar for my patio
Learned to power carve and become a bit crafty with woodworking.
Started learning to make my own app (not finished with this yet)
Currently working on a Jeep model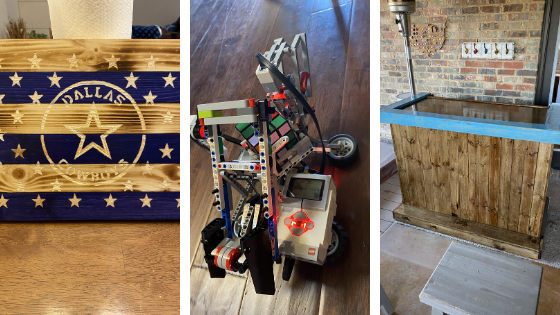 Snapology owners across the world are currently offering virtual programs and are excited to continue in-person classes, camps, field trips and parties as soon as it is safe to do so. You can see the latest information by visiting the website of a location near you. If you have any questions for Bobby, or any of our owners let us know in the comments.