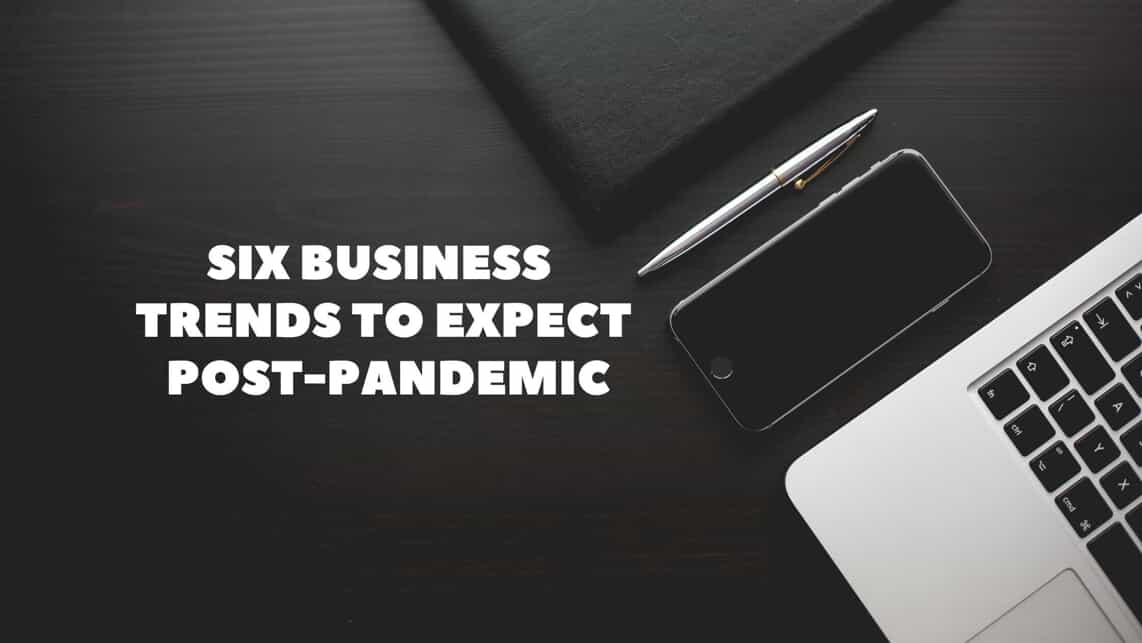 The whirlwind that has been Covid-19 has certainly changed the way we live and work. With many small businesses struggling, some giants cementing their claim, and millions of people finding themselves searching for their next career move, this pandemic has permanently changed the way the world works. But, business is coming back. In fact, applications for new U.S.businesses are rising at the fastest rate since 2007.
In this article we are breaking down six trends you can expect to see as the new business landscape takes shape.
1. Franchises Will Be Hot
As the economy opens back up there will be new money coming in and newly created gaps to fill. There will not be a ton of time to devote to fully developing a business from scratch. In addition, it will be a risky proposition to jump into an untested business model. This is where a franchise fits the bill. With fully developed and tested concepts, franchise businesses offer the support new business owners need while allowing them the independence of being their own boss.
2. Education Will Play a Big Role
The state of education has been shaky at best. With many kids learning virtually, some working with hybrid models, and others transitioning to homeschool or cyber school options, the way our kids learn has changed. For many kids these changes have set them back a bit. The lack of social interaction while learning has created a gap in soft skills like teamwork, and compromise that are so important to their future success. Educational enrichment businesses who can fill that gap will experience higher demand than pre-pandemic times.
3. Resale of Businesses Will Prominent
Unfortunately, even as the economy begins to recover, some will have been hit too hard by the pandemic to survive. These businesses were viable before Covid-19 and there is no reason to believe they can't be successful again. Like buying a franchise, buying a pre-built business can give you a head start to success by taking advantage of the preexisting brand awareness and reputation. People may have exhausted their funds trying to keep things afloat, but a surge of new cashflow can catapult the business back to the success it once was.
4. Business Who Acted Fast Will Thrive
Businesses that acted fast to stay afloat during the lockdowns will benefit from that speed. Not only did these businesses show that they were able to adapt quickly, they also benefitted from being able to continue building brand loyalty during that time. Many restaurants adapted by offering curbside delivery, meal kits, or even cooking lessons with chefs, children's enrichment services went online, and arts institutions started to produce more digital content.
5. Custom Solutions Will Be Key
As we learned during the pandemic, each geographic area, and even each customer may need a unique solution. Companies that are able to offer a variety of solutions will cement their place in the market. There is no longer a place for one size fits all services. Companies will need to embrace being flexible and creative with the solutions they offer.
6. Mobile Business Will Be Sought After
The idea of signing a 3-year lease when we are just months out of a pandemic may sound scary. Luckily there are plenty of mobile business that do not require a storefront. Think of service providers like lawn care or in-home care that do not require an office. Another option is a company like Snapology which offers programs by partnering with schools, community centers and local business to hold their STEAM enrichment programs. An additional benefit of a business like this is that it allows your home to become your command center of operations. This year we saw parents and caregivers struggle as they realized balancing work and home life was an incredible challenge. Working out of your home, as your own boss, gives you the flexibility necessary in today's world.
What other trends do you expect to see post-pandemic? Are there any businesses you think have weathered the storm exceptionally well? Let us know in the comments.