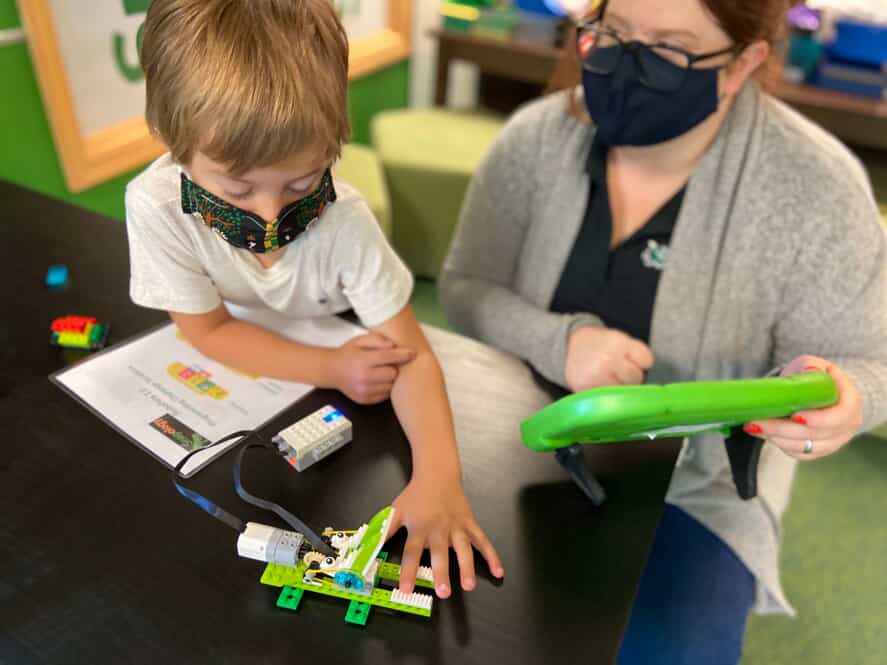 As children and families were thrust into uncertainty early this year, one after school enrichment company stepped up to the plate to offer solutions for parents and communities when they needed it most.
Snapology, a play-based STEAM enrichment franchise, started their response to Covid-19 in early February. "As we began to see the writing on the wall, we began brainstorming ways to adapt to offer solutions for our communities and our franchise owners," said Snapology CEO Laura Coe. The leadership team of Snapology quickly met to identity goals and to develop a plan.
Offering Solutions for Students & Communities
Thinking back to early March of 2020, many of us can remember the panic that we suddenly began feeling. Schools were closing down, people were being laid off or being asked to work from home, and households were staying put. Adjusting to the beginning stages of the pandemic was difficult enough for adults let alone for children trying to make sense of their new world. That is when Snapology stepped in. Snapology's team made it their goal to offer help to parents, schools, and students who found themselves in panic mode.
Snapology's programs focus on three core tenants: educational enrichment, social development, and fun. As Snapology began to develop and roll out their response plan, they knew that staying true to these core values was the only way they would remain effective and successful.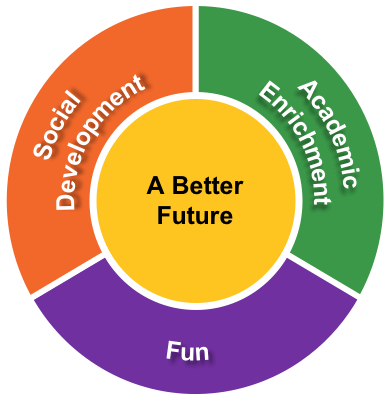 The curriculum team at Snapology quickly got to work reviewing and adapting more than 1500 hours of curriculum for online use. Although not all of these programs could be easily adapted for online use initially, the team was able to identify and modify 60 programs that could be offered virtually right away. The team knew that the one-way conversation models many companies were planning to offer via Facebook live or similar platforms were not going to address the real struggle kids were facing which was a sudden lack of socialization. The team decided it was best to limit the virtual class sizes and use the zoom platform so that kids could truly engage with one another at a time when interaction was so important.
Though the curriculum was the core of Snapology's virtual programming, the teacher preparation and training was just as important. The headquarters team offered virtual training sessions and countless resources to prepare their teachers for a fully inclusive and interactive online environment. In addition to trainings and test classes, the team also developed plenty of movement and brain breaks to incorporate into the lessons. This preparation certainly paid off when the programs launched online and immediately started receiving rave reviews.
While the curriculum team got busy retooling the programs, the marketing team quickly launched daily building challenges on social media. Each morning, Snapology franchises across the country posted building challenges on their social media pages. Students were encouraged to complete the day's challenge using LEGO® bricks or recycled household materials and to share photos or videos of their build within the post. Both children and parents got excited to participate each day and to see each other's creations. Each day a child was chosen as the top builder and awarded a prize. This initiative quickly became a hit on social media by giving children something to look forward to each day and by giving parents some time back while their children were engaged in the challenge. In total, the Snapology team provided 85 days of building challenges for their communities plus a national contest with the top builder receiving a $1000 cash prize!
Offering Solutions for Franchisees
Snapology's secondary goal was to offer their franchisees opportunities to continue operating while traditional revenue streams were not available. While many other enrichment companies went completely dark or put everything on pause, Snapology filled the gap and developed solutions with their owners in mind.
In order to quickly and efficiently execute virtual classes, the headquarters team developed a centralized programming schedule that could be promoted across all locations.The revenue from these programs was then distributed back to franchisees based on the zip codes of students who enrolled.
In addition, Snapology partnered with portals like Outschool and Activity Hero to further spread the word and earning potential for their franchise owners. In fact, Snapology quickly became the #1 enrichment provider on Outschool and after an amazing virtual summer camp season, Snapology owners, on average, were at 60% of their prior year's earnings.
While quickly adapting to the new marketplace, Snapology's team also adapted their communication. Monthly town halls lead by CEO Laura Coe were put on the schedule and the headquarters team sent out daily and weekly updates as opportunities continued to develop and change. The headquarters team also provided up-to-date information on government assistance programs like PPP and the CARES act.
By the end of this pandemic, there will be many businesses that were forced to shut their doors forever. Some businesses, however, are showing that they have what it takes to be successful and continue to grow in this new world. Companies like Snapology are a shining example of how a strong support system, quick adaptability, and a little grit can help companies weather the storm and come out better on the other side.