Starting your own business is risky. It is not for everyone, but for those who have the drive, it can be a risk worth taking. Buying a franchise minimizes some of that risk. You start off with a proven model of success and make it your own. At Snapology, our owners have made the leap of faith and are accomplishing amazing things. We continue our series of owner success stories below with a highlight of Jessica Stasi, owner of Snapology of Manhattan and Long Island City.
Not only did Jessica start her own business, but she also started it in one of the toughest cities in the world! After just a few short months of operating as Snapology of Long Island City, Jessica expanded her reach throughout Manhattan. Jessica recently shared with us some of her thoughts on entrepreneurship, Snapology and the future of her business.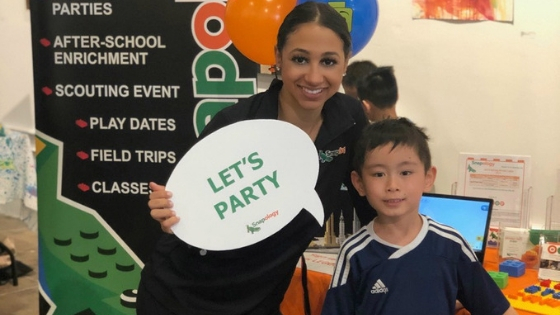 'Entrepreneurship is living your life like most people won't, so you can live the rest of your life like most people can't.'
This quote really resonates with me since I knew from a very young age that I never wanted to work a 'typical job' or pursue a career that benefited only a few Executives at the top. It never felt natural to me to clock in, clock out, work a set of hours, and live for only the weekends. Although this working format and career path was all I knew and all that those around me did or strived to do, I knew it wasn't enough. I truly believe that when allowed to work autonomously, when encouraged, and when provided with the opportunity for a REAL work-life balance, people can really thrive and truly feel fulfilled in what they are doing, no matter what it is they are doing. That is why I decided to start my own business. Not only to create this environment for myself, but for those like myself that couldn't find it elsewhere.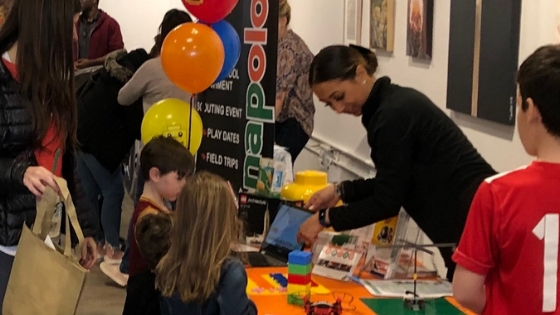 I choose to enter the journey of entrepreneurship with Snapology largely in part to the leadership team at Headquarters but also because of the futuristic nature of the business. STEM/STEAM is now and the future. It is meaningful, it is necessary, and it can change the world. How amazing it is to be able to bring such an important genre to our literal future (the children) in such a fun educational way. The capability to expand to LEGO Serious Play was just icing on the cake, as I have a background in Corporate Education, specifically training Board members of large companies in how to transition from old school paper to technological solutions for better business practices.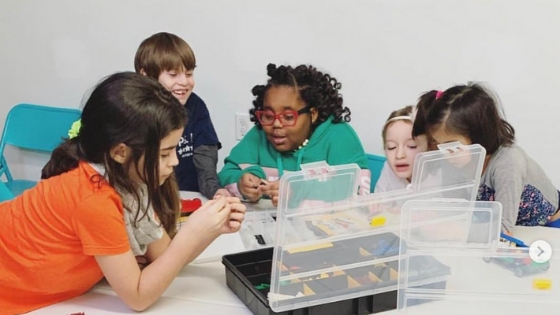 Whether your goal be financial, mission driven, or simply a hobby, the possibilities with Snapology are endless which is what I love most about the company. Over the past 3 months in business we've tripled our revenue every month simply because we continue to find creative ways to introduce Snapology and unique ways to enter partnerships. The leadership team at Headquarters is absolutely phenomenal, and you really feel as if they are here for you. Laura, the founder, was once a franchisee for a small franchise prior to developing Snapology. She lived through all the hiccups and obstacles that come with being a new business owner, and developed a flawless blueprint for the rest of us to follow through Snapology. There is an incredible amount of value in that.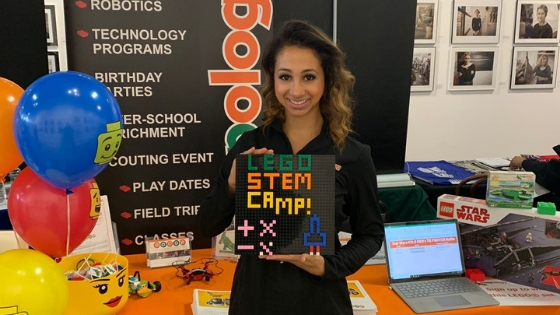 As the territory owner of Long Island City and Manhattan, I'm as aggressive in my projections as the New Yorkers I serve. We are currently in the process of securing a partnership with all 91 public libraries in Manhattan, we are listed as the preferred STEAM vendor for the Department of Education Schools in Manhattan, and are in the final stages for city funding to be the exclusive provider for after-school STEAM programs in Manhattan for under-served communities. Our team in Manhattan is mission driven, rather profit driven, and we never turn a family away for their inability to pay. This type of integrity and warmth has led us to receive a gracious community welcome that has flourished into dozens partnerships and opportunities in such a short period of time. We are not only optimistic, but incredibly excited about the future ahead.
‍
We are also excited to see what the future holds for Jessica, and all of our Snapology owners. If you are invested in learning more about building your future with Snapology, click here.