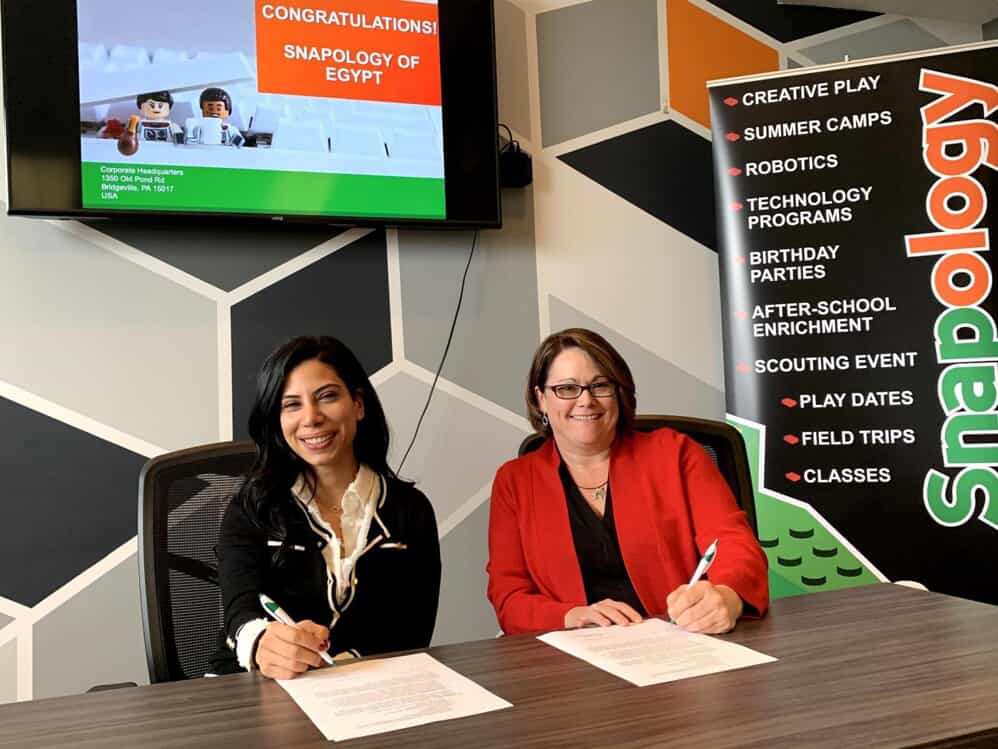 (Guest Post)
In this post, I'm going to show you the specific things you need to do to buy a Snapology children's education franchise.
Tip: Bookmark this post now, so you can refer back to it as needed.
The Franchise Model
When it comes to investing in a Snapology franchise, the first thing you need to do is make sure owning a franchise is right for you.You do that by learning as much as you can about the franchise business model, then deciding if it's for you.
For instance, it's important to know that the franchise model is quite rigid. Franchisees need to run their businesses according to plan.The franchisors plan.
And part of that plan includes rules and procedures that are mandated by the franchisor.
Why so many rules?
In a word, consistency.
Wait. Make that two words. There's the "branding"part, also.
It's why a McDonald's restaurant located inPittsburgh looks exactly like one that's located in Minneapolis. Everything isthe same. Like:
Employee uniforms
Beverage cups
Trash receptacles
Signage and decor
The wall-sized menu located behind the counter
And more.
Simple things, like the items I mentioned above, combined with an intricate and proven business system running in the background, is what makes franchising what is today.
Figure Out if Owning a Franchise Is for You
Now, about those rules and procedures.
Are you a rule-follower or a rule maker? Big difference.
If you're someone who has no problem following rules and systems, franchise ownership can be a good fit.
If on the other hand you like making your own rules and doing your own thing, you'll quickly get frustrated with franchising.
But what if you're in the middle?
In this case, you're fairly comfortable with rules and structure, but you don't want to be a robot.*
*Not that there's anything wrong with robots.
If that's the case for you, you should know that a few franchise opportunities exist that are less rigid (hint hint.)
From The Snapology Franchise Website:
"We don't subscribe to all the 'little rules' other franchisors have. In fact, we hate them and you should too. We value collaboration, creativity, innovation, and friendship."
Finances
In most cases, when you're looking at franchises to own, you need to do a thorough analysis of your finances.
That's because there's a good chance you'll need to obtain a small business startup loan. And that requires net worth statements, business plans that are written with lenders in mind, and more.
That said, when you buy a Snapology franchise, you probably won't need a small business loan to open your franchise business. That's because your total upfront investment ranges from $39,000 - $73,500 for this home-based franchise.
Now, you should still see where you stand financially, so you can make sure you have enough capital to start and operate your Snapology franchise. It's just smart business.
FYI: if you can start a franchise business without a business loan, you can get to profitability faster. Why? Because you won't be sending a hefty monthly loan payment to your bank.
How To Buy A Snapology Franchise
Here are the steps you need to take to buy a Snapology franchise
1. Request information from Snapology using the form located on this webpage. This gets the ball rolling. Check your email inbox for a Welcome message.
2. Schedule an initial call with a Snapology franchise representative (there's a link to click in the Welcome email you receive).
3. Go over the information your representative sent*you. That way you'll be better prepared for your first call with headquarters.
*Make sure you watch the video included in that email!
4. Digest what you heard.
In my experience, most franchise candidates get a bit overwhelmed by all the information they get from their franchise representative.
If that's the case for you, remind yourself that this isn't the first time you've had a lot of information thrown at you. Just go through the materials, take notes as you go, and prepare any questions you have.
5. Determine your interest level.
As you'll see, buying a Snapology franchise is a well-organized, step-by-step process.
For maximum benefit, make sure you participate in the weekly calls with your representative along with any assignments given.
Above all, as you go through this process ask yourself if you can "see" yourself owning a Snapology franchise business in your local area. If so, keep going.
Note: there's something you need to know about Snapology. Here it is:
Snapology Is More Than A Business.
Specifically, Snapology is an incredibly unique children's education franchise opportunity.
Unique in the way the business runs, and unique in the potential impact you, as a franchisee, can make in the life of a child-and dare I say, the world.
That's because you never know what a child will do with the science, technology, engineering, art and math classes and activities Snapology specializes in teaching.
Talk To The People Who Are Doing It
One of the best things about franchising is your ability to get the answers you need directly from the people who are doing what you may want to do.
Those people are the Snapology franchisees. And you need to talk to them about the business.
More importantly, you need to ask them lots of questions.These3are good ones to ask. And here are a few more questions to ask existing franchisees.
Note: I recommend calling at least 10 franchisees. Doing so will allow you to get a decent snapshot of how a Snapology franchise business operates. Don't skip this step!
Meet The Team
Towards the end of the franchise purchasing process, you'll be invited to participate in a "Discovery Day."
In a nutshell, a Discovery Day is when you travel to headquarters (sometimes virtually) to meet the franchise team.
Typically, you'll take a tour of headquarters, meet the department heads, and spend time with the CEO.
Attending a Discovery Day is your chance to see who will be supporting you if you become a Snapology franchise owner. It's also a chance for the team to see who you are.
Some of things you'll discuss include:
Operations
Technology
Marketing
And more.
Expect to spend an entire day of interacting and learning, including getting some important 1-on-1 time with the CEO.
And as you'll discover, the CEO of Snapology- Laura Coe, knows her stuff, knows where she's taking the company and knows how to take care of her franchisees.
"Laura is very professional, loves the business and enjoys helping others who want to start their own. I love it and it was the best decision ever for me!"
- Anne Gratz, Owner, Snapology of Savannah, GA
Legal
It's important for you to keep in mind that franchise ownership is a contractual relationship.
If you decide to move forward with a franchise, you'll sign a multi-page franchise agreement.
The (sample) agreement is included in theFranchise Disclosure Document (FDD) you'll receive from Snapology.
The FDD lists 23 items pertaining to the franchise.They include:
BusinessExperience
EstimatedInitial Investment
Franchisee'sObligations
Patents,Copyrights, and Proprietary Information
Outletsand Franchisee Information
Along with 18 other items that you'll need a franchise attorney to look through.
(Yes, you'll need to hire a franchise attorney.Your attorney will look over the documents and make sure you understand the agreement as well as what your obligations are going to be if you become a franchise owner.)
Tip: Don't hire a franchise attorney until you've decided to move forwards with the franchise opportunity-or you're really close to saying yes. You're not going to need her until then.
It's Decision Time!
You now know how to buy a Snapology franchise.
If you've done the steps I laid out, you want to be your own boss, love children, and are enthusiastic about providing the type of education needed for kids to excel in life, Snapology may end up being the right franchise for you to own.
(TheFranchise King®, Joel Libava, is the author of "BecomeA Franchise Owner! He provides useful, straightforward advice on how to buy a franchise.)